Cafeteria
Be it for a coffee break, a lunch or an event, the cafeteria in building E is open to all: students, staff and teachers alike.
Located in the centre of the campus, it's a versatile space for working and eating.
A dozen microwaves are available to heat up your meals, as well as My Green Shop vending machines (sweet and savoury snacks and drinks).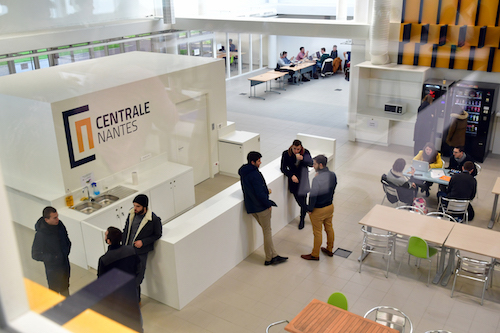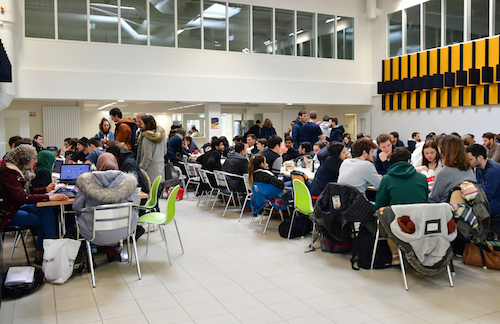 Food trucks
Several food trucks are present on campus, offering a variety of healthy meals.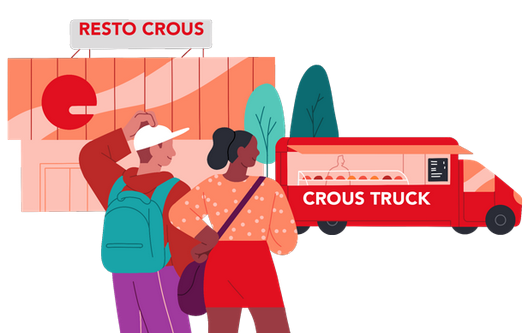 Centrale Nantes AMAP
The Association de Maintien de l'Activité Paysanne de Centrale Nantes (AMAP) offers students, staff, researchers and teachers organic, local and seasonal vegetables, fruit and eggs all year round. This service offered by Centrale Nantes' Sports Office (BDS) promotes short-circuit trade and supports local producers.
►
Learn more
Published on June 26, 2003
Updated on September 28, 2023